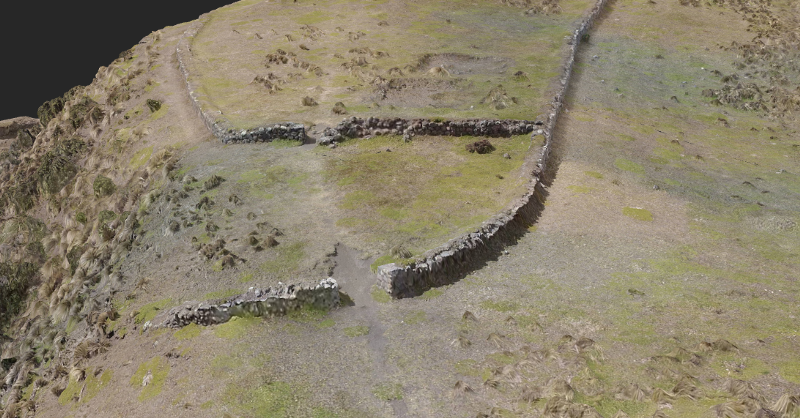 In terms of creating quality data for scientific research, the team's GIS expert will import the 3D point cloud from DroneDeploy into ArcGIS and analyze the site's location compared to the expected progression of lava and mudslides after a major volcanic eruption. They have also equipped their DJI Inspire with infrared and multi-spectral sensors. Grass growing on top of rock structures is often stunted, and in the infrared color spectrum, it appears as a different hue. This information may help reveal previously undetected underground buildings.
Research Team Plans to Use Drone Mapping for Further Collaboration
With the success of this project, the Aerial Digital Archeology and Preservation research group hopes to show that drone mapping is a viable way to record and analyze archeological sites. Eventually, they plan to train and empower local archeologists to continue this work and ultimately create a worldwide database of endangered archaeological sites that can be used for preservation and study.
Benoit appreciates the part that DroneDeploy could play in this endeavor, especially considering many archeological sites are in remote areas. "In the field, we often don't have access to technical communications," he points out. "That's why DroneDeploy's pre-planning feature is very great for us. We were able to pre-map the mission within a large area, load satellite imagery of the area and then make adjustments to our map on the ground. This is a tremendous advantage."