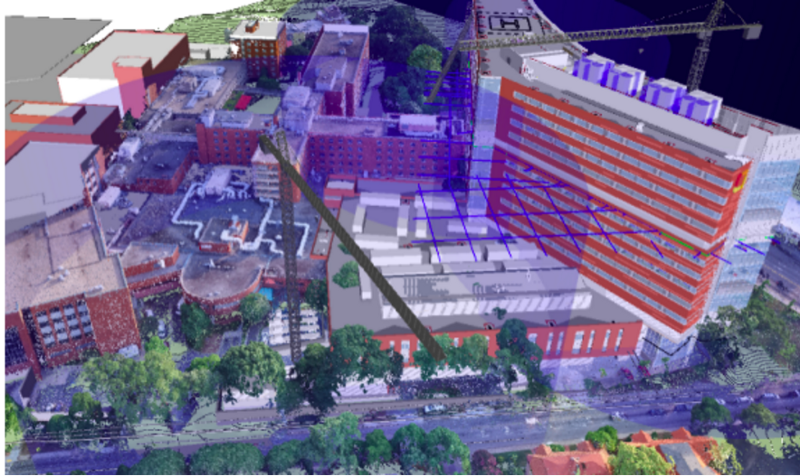 Integrating Drone Point Clouds in BIM Enables Powerful Analysis
A completed drone-generated point cloud is just the beginning. The real power comes once that model is integrated into BIM software. The Brasfield & Gorrie team generates point clouds in DroneDeploy and then imports data into Autodesk Revit, where they overlay it with the 3D site plan models and other data to improve processes such as:
initial site survey and design
quality assurance- comparing actual construction against plans
measuring and comparing changes over time
The Autodesk app within the DroneDeploy interface makes it easy to send point clouds directly to your Autodesk Forge account.
Below are a few examples of how Brasfield & Gorrie is leverages point cloud data in BIM software to make better decisions.
Site Planning
For this tower construction project, the VDC team overlaid the architect's design for the project as well as crane clearances onto a 3D point cloud of the existing site to confirm and optimize where to place the cranes during the construction process.
Monitoring Earthwork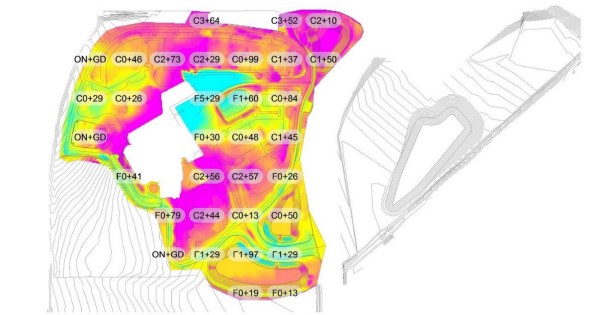 During construction of a 61-acre hospital site in Florida, the Brasfield & Gorrie team used a drone-generated 3D point cloud to help a site manager compare a subcontractor's initial earthwork with site plans. Because the site manager was concerned that the subcontractor had not exported enough soil, accuracy and timeliness were key.
The final output was a heat map showing the external contractor's earthwork progress compared to the initial plans, and the site manager was able to conclude that the subcontractor did need to export more soils to reach the correct elevations.
Verifying Concrete and Pipe Work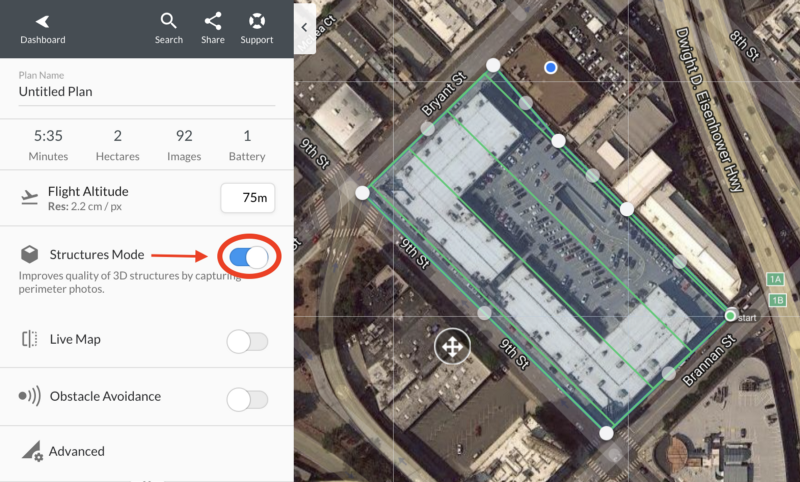 VDC teams can even overlay existing design models on top of drone-generated point clouds depicting site conditions.
In this example, Brasfield & Gorrie overlaid the design model for this processing plant on top of the 3D model of the site conditions to verify that concrete footings and pipes had been put in the right place.
"I can overlay a point cloud over that 3D model, line it up exactly and see, for the first time, what's been built versus the design intent," says VDC Coordinator Hunter Cole.